GIFs (pronounced "jif" and all of you hard G people are wrong) have basically become one of my favorite forms of communications.  If a picture is worth a thousand words, then a moving picture is got to be worth a bajillion.
If I had to put Craft Beer Cellars in Clayton 2nd anniversary party into GIF terms, it would probably go something like this: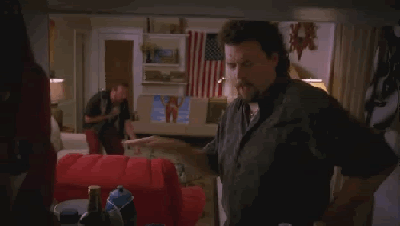 Tomorrow, Sunday May 22nd, Craft Beer Cellars throws a 2nd Anniversary party with extended hours from 10AM to 7PM. They're going to have a kick-ass draught list including:
Perennial Kiwi Berliner
Civil Life Mega Hopped Angel & Sword
4 Hands Contact High w Lime
Firestone Walker Bretta Weisse
Oskar Blues Death By Coconut
Perennial Blue Label Maman
So head out to CBC tomorrow, GIF it up, and party hard.